CH. Crown Royals in Her Glory "Reign"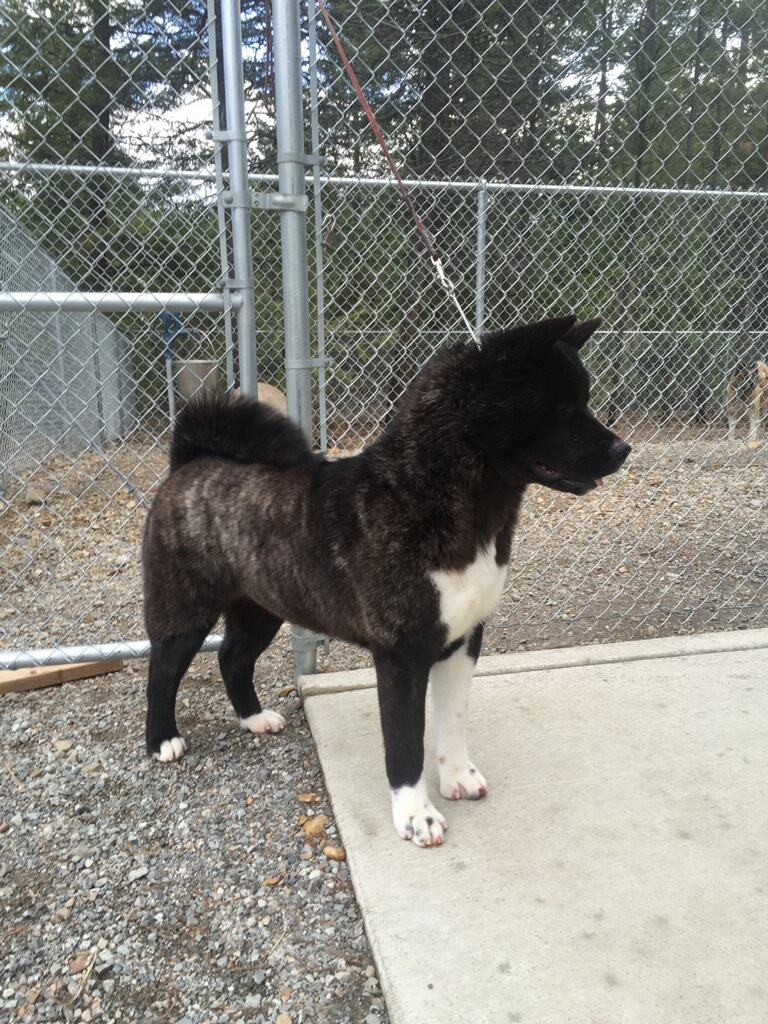 Owners: David and Brandy Pollack
Breeder: Ingrid Strom
Sire: BISS. GCH. Crown Royals Start N' A Revolution ROM Dam: Crown Royals Vision Quest
Date of Birth: March 28, 2015
Reign is extremely outgoing, playful and good-natured. She loves everyone she meets and isn't bashful about introducing herself. This brindle bitch received a five point-major win with a Best of Opposite Sex over Specials in February 2017. She completed her championship on May 13, 2017 at just over two years old with all but one win being owner-handled. She also received several majors towards her Grand. Her sire GCH. Crown Royals Start N' A Revolution "Lennon" is a national specialty winner and top twenty winner. She is the half-sister of our girl Katniss and the aunt of CH. Othello and CH. Juliet.
HEALTH TESTS
Cerf Eyes: Normal: AK-EYE541/21F-VPI
OFA Hips: Good: AK-14868G24F-VPI
Thyroid: Normal-Sullivan Veterinary Clinic - September 2017
Reign has been DNA tested with the MARS Wisdom Panel and was not found to be a carrier for any of the 150+ canine genetic diseases tested for including Degenerative Myelopathy.
SHOW WINS
Winners Bitch, Champagne, IL KC, Decatur, IL, April 30, 2016
Winners Bitch, Mattoon KC, Decatur, IL, May 1, 2016
Winners Bitch Rolla, MO KC, September 23, 2016
Winners Bitch, Best of Opposite Sex, St. Joseph KC, February 5, 2017 FIVE POINT MAJOR
Winners Bitch, Belle-City KC, Gray Summit, MO, March 5, 2017
Winners Bitch, Paducah KC, Paducah, KY, April 8, 2017
Winners Bitch, Paducah KC, Paducah, KY, April 9, 2017
Winners Bitch, Best of Opposite Sex, Steel City KC, Crown Point, IN, April 16, 2017
Winners Bitch, Best of Breed, Scott County KC, Rock Island, IL, May 13, 2017 MAJOR; FINISHED CHAMPIONSHIP
Select Bitch, Corn Belt KC, Bloomington, IL, May 27, 2017 MAJOR TOWARD GRAND
Select Bitch, Illinois Valley KC, Bloomington, IL, May 28, 2017 MAJOR TOWARD GRAND
Best of Opposite Sex, Corn Belt KC, Bloomington, IL, May 29, 2017, MAJOR TOWARD GRAND
Best of Opposit Sex, Three Rivers KC, Gray Summit, MO, Sept. 16, 2017 MAJOR TOWARD GRAND
Select Bitch, Three Rivers KC, Gray Summit, MO, Sept. 17, 2017 MAJOR TOWARD GRAND
Best of Opposit Sex, Rolla, MO KC, Gray Summit, MO Septe. 22, 2017 POINTS TOWARD GRAND
Best of Opposite Sex, Spirit of the Hearltand KC, Gray Summit, MO, Sept. 23, 2017 MAJOR TOWARD GRAND
Select Bitch, Jefferson County KC, Gray Summit, MO, Sept. 24, 2017 MAJOR TOWARD GRAND